FX-Costume Workshop
The technical costume designer has been involved since 2000 as an advisor for show theatres, magicians and artists from Canada to Australia. Alongside three dozen different techniques and eighteen inventions have been created. Some of these have been mass-produced and are distributed today by a Californian wholesaler to magic dealers all over the world. Las Vegas magicians use some of his effects in their big shows, and his products could even be seen in use in the gala show at FISM 2006. Today the consutant works for mayor events, galas and show productions. The coach and consultant for Germanys Top Rockstars, comedians, singers, magicians, stars and topmodels works for magicians and artists. For the Eurovision TV he acted as coach and performer for several of the biggest TV Events in Europe.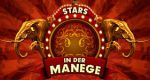 2013
new living Comic-Figure
End of Consultance opera festival season 2012-2013 Bayreuth
very special FX Costumes for a french starmagician and comedian
new FX Costume for german comedian Martin Sierp
(many) FX Costumes for German Illusionist Marvin Seib (price winning act)
Lex Schoppi & Alina at International Festival della Magia San Marino
FX Costume & Consultance German magician Alexander Lehmann
2012
Beginning Consultance for Opera festival in Bayreuth
Powerchange for Illusionists Ingo Brehm and Albin Zinnercker
FX Costume for Merlin Award winner Christian Glade
FX Costumes for a Cruises Encemble
FX-Costume for a German Illusionist
Coaching complete new circus Showact
The Linking Ring wrote 1 6 page coverstory about us
2011:
Martins Trouser
Special trouser for Germanys leading Comedy magician Martin Sierp
Cody's Nightmare
Special costume for Germanys popular TV magician Cody Stone
Vegas scarf 2
double color changing scarf of finest silk
Erschein- und Verschwindetechnik
Special effekt dorry skirt
Young magician workshop MZvD
(magic circle Germany)
exclusive Lecture
Projects 2010:
Madame Florance
Coaching
Soccerteam Werder Bremen & Nike
magic T-Shirt Costume Change with soccerstar M. Arnaotovic
Costumechange for Artist
Concept and Making
ARD – Primetime TV-Show
"GERMAN MUSIC AWARD ECHO"
creating coaching and dressing of the OPENING ACT!
Costumechanges for a Skater
Concept
PJH Magictour
Galashows PJH – Tournee
Projects 2009:
ARD – Primetime TV-Show
"Best of Stars in the Circus"
Revilal of the best Acts of 50 Years – our Act was included!
Costume Change Show in India
coaching und dressing
QUICK CHANGE 2 – high speed haute couture entertainment
– the making of a quick change act –
new book about Quick Change from Lex Schoppi
the sequel of QUICK CHANGE 1
English edition
costume change costume for magician Marc W.
consultancy and realization
costume change costumes for 6 latin dancers
Consultance and making
5 costume changes for a singer
consultance and making
lecture and galashow
lecture und galashow at a Magic Convention in the Netherlands
QUICK CHANGE 2 – high speed haute couture entertainment
– 12 Kostüme für 5 Minuten Manegenpower (German) – costumes for 5 minure ringpower
new book about Quick Change from Lex Schoppi
the sequel of QUICK CHANGE 1
German limited edition
Rimini Project
technical costume concept
Magic Magazine "Aladin"
Costume Tricks for MC's (2)
Magic Magazine "Aladin"
Costume Tricks for MC's (1)
Magic Magazine "Aladin"
Interwiew
2008:
Primetime Eurovision TV Show
Consultant & Coach for the greatest Circus TV Show in Europe:
"Stars in the circus"
with "Germany's Next Topmodels" by Heidi Klum
Primetime TV Show WORLD OF COMEDY
consultancy for the premium TV Comedian Maddin Schneider
Golden Artist Gala
Gala show at the Golden Artist Gala
Italy
Gala show in the national convention of magic in Abano Terme (Italy)
Privat coaching
Consultancy for a great show event in Berlin
SWR
Gala show at a big open air summer Festival Radio SWR4 in front of 42000 people
Lecture show
exclusive one hour lecture show for the national convention of the magic circle from Germany 2008 in Neuss
France
Lex und Alina are the final Highlight in big shows in France
B.R.
costume change effect for the important first German Lady of Illusion.
Private coaching
Consultancy for a female Magician from USA – (personal student)
Tie
new Effect.
Cummerbund
new Effect
2007:
Helene Fischer Tour
October/November 2007
Technical Costume Design for the German Superstar Helene Fisher.
Magazine
Articles for the British 'magicseen'
Jesus
Theological illusions show effect.
Corporate, Tradeshows
Commissioned work: production of a costume change concept for corporate event productions /tradeshows
Magic Convention
After several appearances in gala shows at magic conventions and the prestigious engagement as final act of the International Stars of Magic Gala in London, Lex+Alina have gained international attention in the trade. In 2007 both of them are in three galas at "the biggest Austrian magic convention of all times" in Vienna.
Seminar
Lex Schoppi's ideas are booked as an exclusive seminar for one of the biggest foreign magic conventions.
Bizarre
A Bizarre effect, in which the blood effects on the costumes are carried out by costume change, so that the costumes may be used again. Commissioned work for a fellow magician in the roll of living dead.
Bond Change
Development for a master magician from Berlin
Australia
Development for an artist from Australia
Milo&Roger
Consultant for the Milo&Roger original Act
(with original permissions and all old props and costumes)
2006:
Series of articles
Writing of a series of articles for the specialist magazine MAGIE
Mr. Sunrise
Completion of advice lasting several years about the technical costume designs for the new costume – illusion show of Mr. Sunrise.
Balkans (January)
Study trip for technical costume design in the Balkans
Workshop/Seminar (January)
Quick Change book presentation with Workshop/Seminar for magicians in Belgrade (Serbia and Montenegro)
Italy
Request for three book presentations in Milan, Bologna und Padova in 2006/2007
Book almost sold out
One year after the translation of the book more than 90% of the edition has been sold. QUICK CHANGE is one of the most successful specialist books in magic of today. The Academy of Magical Arts (Magic Castle) L.A place a copy in their library.
LEX+ALINA
After three years of development Lex + Alina gave their début as the finale of an international magic gala in front of a full house.
Varieté
September 2006: début in variety theatres in France and Germany
Press
The Artist magazine "Künstler-Magazin" gives a report about Lex + Alina in their autumn edition. The English magazine "Magic Week" reffered to Lex + Alina.
Abroad
Just new on the scene Gala bookings come thick and fast in Switzerland, France and England – the first offer from Asia had to be denied due to lack of time.
France
After their début Lex + Alina excite French agents and plans have been made for gala shows through December in France. Quick change artists are not uncommon at galas, but even people within the trade have been excited at the use of haute couture costumes in this art.
5 Star Artists Gala in Giessen
In the variety gala show "5 Star Artists" at which Lex + Alina presented their haute couture show, they received a standing ovation at the finale.
London
Lex + Alina appeared twice in a row along with top magicians from all over the world in the gala show of IMC in London. In the thirty-five year history of this international pre-Christmas magic convention there have been more than three dozen galas with more than 330 artists booked from all over the world. Until now just a dozen German artists have appeared, the last time the Morettis in 2001. In 2006 Lex + Alina have been engaged as the spectacular finale.
Book- 2nd edition
Most of the second edition of the best-seller book will be sent to the world wholesaler Murphy's in California. Murphy's will Henceforth be the exclusive reseller for magic dealers.
Manuscript
Writing of a manuscript for a new book. Excerpts from this were made available to the German specialist magazine MAGIE.
2005:
Synopsis of fastening techniques
until now unpublished manuscript The comprehensive analysis of details for useful and useless closures… …from buttons to high-speed sprung fixings.
New Quick-Change Act
after several years of development of a new show act study trips abroad begin in preparation of the new Quick Change act.
The appearing colour changing dress scarf
Development of an appearing, colour changing silk evening scarf.
Mind-Strip / PK-Strip
Development for a German artist. Remote technique for a psychokinetic strip (unfortunately not picked up – sold to Italy)
QUICK-CHANGE – rapid costume changes for men
International book project. Jim Steinmeyer, inventor of numerous illusions, advisor for many illusionists from Las Vegas and creator of the Vanishing Statue of Liberty" made famous by David Copperfield writes: "An important book filled with unique information on many costume effects. Quick Change is an essential textbook for every stage magician, and I highly recommend it." The elite of international illusionists commented in praise of this book. Half of this edition was sold on pre-orders alone. The list of buyers reads like a "who's who" in magic.
Quick-Change Bow Tie world market
In May Lex Schoppi signed an exclusive contract with the world wholesaler for world marketing of the trick "Quick Change Bow Tie"
GEKIs Suspenders
Start of mass production of the colour change suspenders was created in conjunction with Gert Haller (GEKI) and highly praised at the German Championships.
Tie to Bow Tie
Transformation of a tie into a bowtie
Quick-Change Mental
Development of a piece of mental magic based on Quick Change
Quick-Change Tie
US wholesale commission Quick Change Tie "the vanishing or colour changing tie"
Trouser stripes
Commission work: Colour change of the trouser stripes on a uniform costume.
Translation no. 2
Contract negotiations underway for the translation of the English version into another world language.
Magazine
US commission work: Article for an international trade magazine. (Planned for autumn 2005)
Suspenders
GEKI's suspenders ready for marketing sold under the name: GEKI's CRAZY QUICK CHANGE SUSPENDER
Suspender worldwide
Exclusive contract with American wholesaler concerning the world marketing of GEKI's CRAZY QUICK CHANGE SUSPENDER (now available from Sydney to Tokyo via Los Angeles)
The Vegas Scarf
Exclusive colour changing evening scarf: appearing colour changing scarf with two load pockets sold under the name: VEGAS SCARF
2004:
Colour change suspenders
one-man technique by rubbing Suspenders change from white to red Conception idea for fellow artist from Holland
The Persil Quick-change
one- "woman" technique behind a screen A woman's costume changes into a red dress Development for a fellow artist from Darmstadt
Show production (still in progress)
Multiple colour change of a dance dress one-"woman" technique in series behind a defined cover Special construction.
The Book
Beginning of the translation of the German book Quickchange into English language
Writing a new manuscript Content: TOP SECRET
Colour change gloves
one-hand technique under the jacket a pair of the gloves changes colour on the hands
Lex Schoppi's Quick-Change Tie
one hand technique behind any desired cover Launch of the colour changing tie
The Shirt and trouser gag
one hand technique behind a suitable cover Shirt and trousers change colour Development for fellow magician from Holland
The endless tie trick
one-hand technique under the jacket A bow tie changes colour as often as you wish. Suitable for close-up.
Lex Schoppi's Quick-Change Bowtie
one-hand technique behind any desired cover. Launch of a six-fold colour change bow tie, in parallel with a close-up version in red and black
Colour Changing Scarf
two-hand technique – "pull" colour change of a scarf which has previously appeared – development in conjunction with one of the most famous German magic dealers.
Lex Schoppi's Quick-Change bowtie "Special"
one hand technique behind any desired cover modification of the 6-fold colour change bow tie Special preparation in customized colours for a magic friend
Lex Schoppi's Quick-Change Bowtie "English"
Translation of the 6-fold colour change bow tie by El Mago – Berlin (Uwe Becher)
The Domino seam
Chain reaction technique suitable for curves.
Shadow panel "plus"
The speed- thread chain reaction
2003:
Simple colour change of a woman's dress
one-woman technique behind a desired cover Special costume (commission work).
Expansion of the programme Schoppimagie
one-man technique behind a specific cover a new character joins complete costume change
The book appears
Quick-change – rapid costume changes for men book, 80 pages in German language
Golf match
one-man technique back stage Complete costume change from golfer's costume Development (idea and technical drawings) for a young fellow magician from south Germany
Colour change shirt
one-man technique without hands standing in the open shirt change can be performed in 180 degrees.
Star of a new show production
multi-colour changes of a woman's dress one-woman technique behind specified cover special construction
2002:
Colour change of a shirt
one-man technique or also suitable for two people by lifting up a table cloth In this way the change of a shirt is possible as a close-up trick publication in Magie 3/2004 within the scope of introducing the book
Completion of the manuscript
Further developments and technical advice
Nightshirt to suit
one-man technique in a shower cabinet Upper costume change behind a cover Development(Idea and technical drawing) for a young artist friend
FLAMENCO: Colour change of a woman's costume
one- "woman" technique behind a screen Ladies dress changes into a flamenco costume Development (sewing pattern) for artist friends in Mallorca
Colour change tie
one- "man" technique a tie changes its colour
"Multiple costume changes in series 2002:"
Project "Magic und Variete" overcoat (white tie), butler, tails, karateka, black suit, butler black overcoat and hat, white scarf, black trousers white shirt, butler's waistcoat, white apron, black trousers black tails, white waistcoat, black trousers white karate jacket, red belt and headband, white karate trousers black jacket, white shirt, black trousers white shirt, butler's waistcoat, white apron, black trousers.
Expansion of standard programme "Schoppimagie"
Overcoat (white tie) – butler – tails – karateka – civilian – tails black overcoat and hat, white scarf, black trousers white shirt, butler's waistcoat, white apron, black trousers black tails, white waistcoat, black trousers white karate jacket, red belt and head band, white karate trousers casual shirt, black trousers cape, tails, white waistcoat, black trousers.
2001:
Writing a 60 page manuscript Content: costume changes for men
Butler to a gentleman in tails or suit
one-man technique behind a free flowing banner upper costume change
Butler to a gentleman in tails or suit
one-man technique behind a free flowing banner upper costume change partial publication in Magie July 2002
Gentleman in tails or suit to butler
one-man technique behind a screen or free-flowing flag upper costume change
"Multiple costume changes in a row 2001:"
Programme "Devils Book" overcoat (white tie), butler, tails, the devil, butler, overcoat black overcoat and hat, white scarf, black trousers white shirt, butler's waistcoat, white apron, black trousers black tails, white waistcoat, black trousers black and red frock coat, red trousers white shirt, butler's waistcoat, white apron, black trousers black overcoat and hat, white scarf, black trousers
1999/2000:
Civilian to a gentleman in tails
one-man technique directly in front of the audience upper costume change within 360 turn special shirt technique cape necessary
Janitor to a gentleman in tails
one-man technique in backstage area upper costume change intended for own announcement reverse change is also possible
publication in Magie 4/2001
Civilian to a gentleman in tails (2) one-man technique behind a screen complete costume change reverse change is also possible
Gentleman in tails to a karateka
one-man technique behind a screen complete costume change and reverse change is also possible
Karateka to civilian
one-man technique behind a screen complete costume change and reverse change is also possible
"Multiple costume changes in a row 2000"
Standard programme "Schoppimagie" Tails – Karateka – civilian – tails black tails, white waistcoat, black trousers white karate jacket, red belt and headband, white trousers black casual shirt, black trousers Cape, tails ,white waistcoat, black trousers