Cummerbund
Authentic casino style:
The Quick Change Cummerbund changes colour instantly. A small movement and the colour changes from black to red, and back again whenever desired. Endlessly repeatable, no setup required as each colour change is the setup for the next. Start with red or black, the choice is yours! Perfectly created for the card magician, gambler, hustler or casino entertainer, the Quick Change Cummerbund offers an entirely new dimension in colour changing clothing.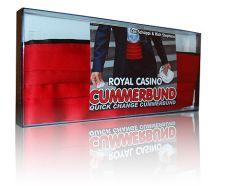 A great addition to any act for stage or close-up use, the Quick Change Cummerbund is perfect for children's entertainers, stage magicians, or those searching for a fun, visual accessory to add to their performance.
Manufactured to the highest quality, the size of the Quick Change Cummerbund can be adjusted from 80 cm to 120 cm to fit all users.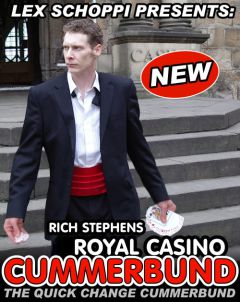 For order please visit our webshop:www.lexschoppimagic.com