Dear friends in magic.
News by Lex Schoppi Cartoon: A Flying web TV show. HE (english word for German"ER"), whose name nobody one knows, is a tycoon of international finance business who intends to stand for president. At night he dreams of a career as an amateur magician. In his own private jet he invites guests from professional magic entertainment. This is the teaser. Have fun. This project is build by Lex Schoppi special-FX Costume workshop in Germany.
Youtubelink: http://www.youtube.com/watch?v=7CVixiXAh7s
Lex Schoppi Magic Products
and don't miss our high quality magic Quick Change Products. There few chinese copys on marketplace but our Quality its only made in Germany. This is our website:

Lex Schoppi FX Costume workshop
The technical costume designer has been involved since 2000 as an advisor for show theatres, magicians and artists from Canada to Australia. Alongside three dozen different techniques and eighteen inventions have been created. Some of these have been mass-produced and are distributed today by a Californian wholesaler to magic dealers all over the world. Las Vegas magicians use some of his effects in their big shows, and his products could even be seen in use in the gala show at FISM 2006. Today the consutant works for mayor events, galas and show productions. The coach and consultant for Germanys Top Rockstars, comedians, singers, magicians, stars and topmodels works for magicians and artists. For the Eurovision TV he acted as coach and performer for several of the biggest TV Events in Europe. more
USA: The February 2012 issue of 'The Linking Ring' features as its cover story the exciting quick change act, Lex Schoppi and Alina. The 6 full page portrait titled under the headline "Living for Change" and has written by the editor Bobby Warren.
Lex and Alina, originally from Germany, are masters of the quick-change act. Their wardrobes change before your eyes in an instant, than change again…. Magic is typically 'Now you see it, now you don't'. But with Lex and Alina it is: 'Now you see it, now you see something different'. Their act, billed as "The Quick Change Show: High Speed Haute Couture Entertainment" is beautifully choreographed and visually stunning…
The IBM, founded in 1922, has 85 years of continuous activities and embraces thousands of members from 73 countries. There are about 300 branches, known as Rings, all over the world and there could be one close to you. It is the world's greatest magician Association.
Cover photo by Zakary BELAMY
In June 2011 the National Congress of the Magic Circle of Germany took place in Leverkusen. With more than 40 exhibitors, it was one of the largest trade shows for a long time. The most important Magicians have been there, so did we. We also presented our exclusive products, costumes, books and present DVD's about the art of transformation.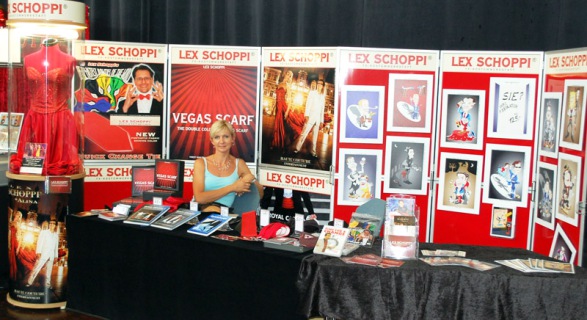 Lex Schoppi & Alina performed in Braunschweig / Germany in a big soccer arena in front of 6000 people.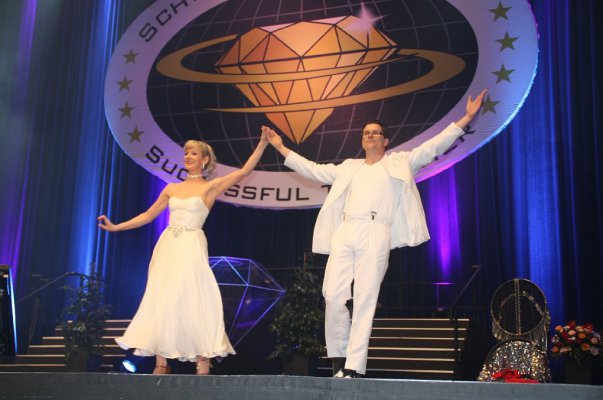 no images were found
The Magic Circle of Germany awarded Lex Schoppi for "Author of the Year 2010"